Elizabethtown Chiropractor for Relief and Wellness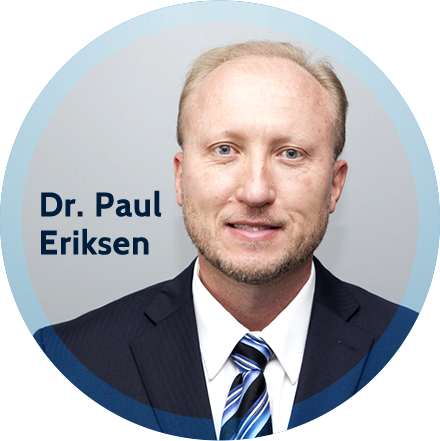 Since he began practicing in 1996, Elizabethtown Chiropractor Dr. Paul Eriksen has been providing patients of all ages with exceptional chiropractic care. At Commonwealth Family Chiropractic, we ensure that you experience excellent results as quickly as possible without excessive visits or therapies. It's been a privilege helping patients from Hardin and Larue counties live healthier lives and enjoy improved function.
Convenient, Competitively Priced Care
Our easily accessible Elizabethtown location on Dixie/31W near the hospital means that you can get the timely care you need. We offer same-day appointments most weekdays, and also have Saturday hours available. There are little to no wait times for patients with appointments, and our office features designated treatment rooms to ensure your privacy.
We have competitive fees and accept credit cards and most insurance, as well as Medicare and Medicaid. It's always our desire to ensure that care is accessible to everyone who seeks it. You will always know what your out-of-pocket fees will be before you begin any treatment.
Sound Nutritional Advice
In addition to exercise and chiropractic care, good nutrition is an essential element in one's health and wellness arsenal. Chiropractor Elizabethtown Dr. Eriksen is happy to provide nutritional advice to you and your family to help you boost your health.
If you're ready to revitalize your well-being and get back to doing all the activities in life you love, we invite you to contact us today for an appointment!