Auto Accident Chiropractic in Elizabethtown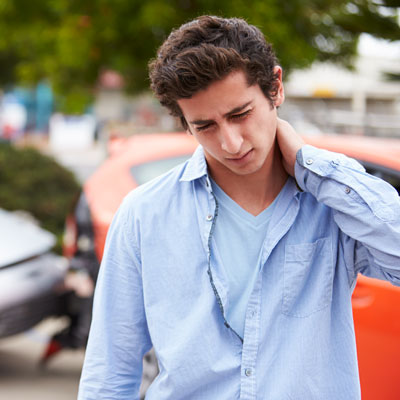 Whether you've been in a minor fender bender or a major collision, your car's not the only thing that took a beating. Even if it looks like your car hasn't sustained any damage, your body might have. That's because modern cars are designed to withstand a lot of force without deformation—but the force of the impact is still absorbed by your body and can do significant soft-tissue damage even at low speeds.
At Commonwealth Family Chiropractic, we have over twenty-five years' experience providing effective chiropractic care for patients with a car accident injury, such as whiplash or other sprains or strains.
NEW PATIENTS

Whiplash Symptoms
One of the most common types of auto accident injuries is whiplash. Here are some symptoms that you may experience:
In a whiplash injury, the alignment of your neck is altered due to the snapping motion caused by the impact. If it's not corrected through chiropractic adjustments, when the surrounding muscles heal from the trauma of the accident, they will heal with your neck in this improper alignment. Untreated, this can lead to degeneration and arthritic changes down the road.
Don't Wait for Care
While emergency rooms play an important role in detecting life-threatening conditions following an auto accident, chiropractors are adept at restoring normal alignment and function of the spine. The sooner we begin to restore spinal function, the better. The longer you wait to seek care, the harder it becomes to re-educate the muscles to hold proper alignment.
If you've been in a car crash, contact us today to book an appointment. For your convenience, we accept and file automobile accident insurance at no fee to patients.


Auto Accident Chiropractic Elizabethtown, Hodgenville KY | (270) 735-9090