Chiropractic Care
A drugless, all-natural approach to health care, chiropractic is based on the fact that your brain controls or affects every function of your body. Nerves that travel within the spine are pathways of communication between your body and brain. Spinal misalignments can put pressure on these nerves and interfere with normal communication. This condition is called the Vertebral Subluxation Complex (VSC). When present, these subluxations can cause pain and interfere with the nervous system's ability to control and regulate the body.
As a chiropractor in Elizabethtown, KY, Dr. Eriksen identifies and corrects subluxations through the use of chiropractic adjustments, which allow your body to function properly and maintain itself at an optimal state of health.
NEW PATIENTS

Our Techniques
Dr. Eriksen is a Palmer College graduate. Patients can be adjusted with a variety of techniques at the practice. Here are the primary ones that we use:
Gonstead
Diversified
Instrument-assisted (for patients who require or request a low-force adjustment)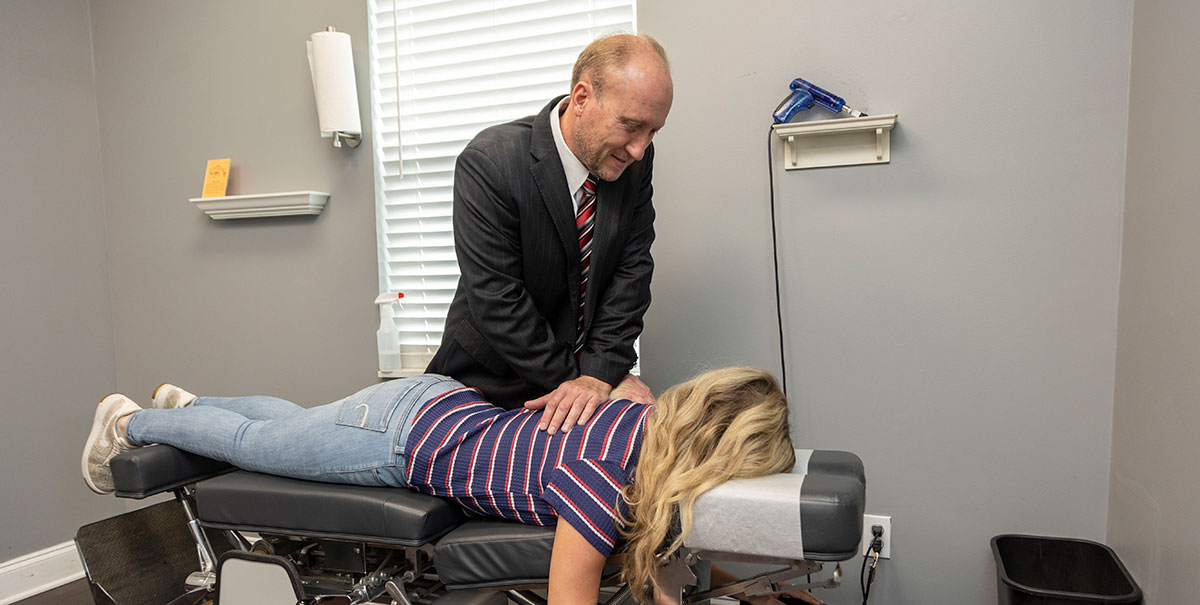 Some Benefits of Chiropractic Care
Chiropractic is remarkably effective when it comes to not only providing relief from common conditions such as back or neck pain and headaches, but it also helps to
Increase function
Promote wellness
Improve posture
Boost physical performance
Encourage proper healing following an auto accident
Get Started
Feel your best with natural and effective chiropractic care. Book a same-day appointment at Commonwealth Family Chiropractic today!

Chiropractic Care | (270) 735-9090