Commonwealth Family Chiropractic Reviews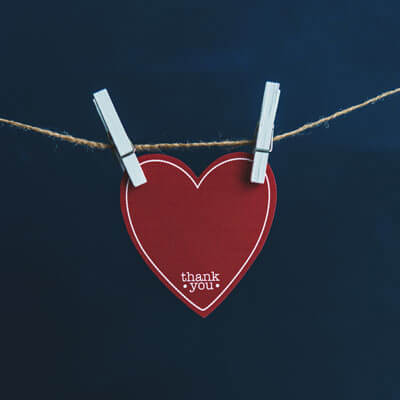 What Our Elizabethtown Patients Say
At Commonwealth Family Chiropractic we love when patients share with us their feedback and comments after chiropractic care. Please read our patient testimonials below to see what other people have achieved through their tailored treatment plans with us.
Share your stories too! Click here to send us your feedback so that we can help to spread the word about the benefits of natural Commonwealth Family Chiropractic care.
For more information, or to schedule an appointment contact us today.

A Relaxing Environment
I love how clean and nice the office is. The receptionist and Dr. Eriksen were super friendly and explained everything very well. It is a relaxing environment and I'm grateful for his help in getting rid of my pain!
– Amanda J.
I Feel So Much Better
I have always been really nervous about having my neck worked on, but after going to Commonwealth chiropractic due to the knowledge and therapies provided by Commonwealth Chiropractic I feel so much better. I will be returning. I have referred someone else to come for chiropractic treatment.
– Karen G.
Best Medical Practice
Best medical practice I have ever visited. On time and on top of things. Very clean. Professional and friendly.
– Tonya P.
Love It!
The best treatment I ever had. Can't wait to go back I love it. Thanks doctor.
– Raul M.
Really Enjoyed It
I really enjoyed my first visit. Thank you!
– Linda W.
Friendly and helpful
Everyone was very friendly and helpful.
– Cheryl C.
Great job
Great job very nice staff take time out and listen
– Luckveer K.
Very Optimistic
I am very optimistic about getting relief with this practitioner.
– Lisa P.
Best Decision I Could Have Made
This is the best decision I could have made. Dr. Erickson is a specialist in his field. I feel better than I have felt in years ! Thank you Dr. Erickson 2 big thumbs up to the staff at Commonwealth Family Chiropractic Hodgenville. Thank you!
– Jimmy P.
Very Nice
A very clean office and very nice office staff!!
– Barbara B.
Great Experience!
Everything was on time or faster than expected, everyone was very friendly and helpful, an overall great experience!
– Matthew A.
Great Place
Great place friendly people.
– Galen E.
Wonderful Experience!
Wonderful experience! Will recommend!
– Michelle R.
Informative And Straight Forward
Dr. Eriksen was very informative and straight forward . The staff is great to work with.
– Tina H.
Impressed
Dr. Eriksen was very straight forward in whether or not he could help me with TMJ. He explained what my problem could possibly be very clearly so I could understand. I was impressed with him and his office staff. Great visit.
– Tina H.
Friendly
Everyone was very friendly and I am looking forward to the next visit. My back and my neck feel so much better already.
– Sandra S.
Immediate Relief
I have visited a few different chiropractors. This was by far the biggest immediate relief I have experienced. The staff was very friendly. Including first visit paperwork, I was in and out in less than an hour!
– Matthew D.
Great
Great, professional and friendly staff!
– Randall S.
Very Friendly
Dr.Eriksen is a very friendly man.
– Beth R.
Exceptionally Courteous
The staff is exceptionally courteous and very friendly. Their smiles are contagious. Dr. Eriksen was clear in his explanations. Literally no waiting for anything.
– John M.
Taken Care Of
Commonwealth Family Chiropractic were all very friendly and took very good care of my needs.
– Pam M.

Commonwealth Family Chiropractic Reviews | (270) 735-9090