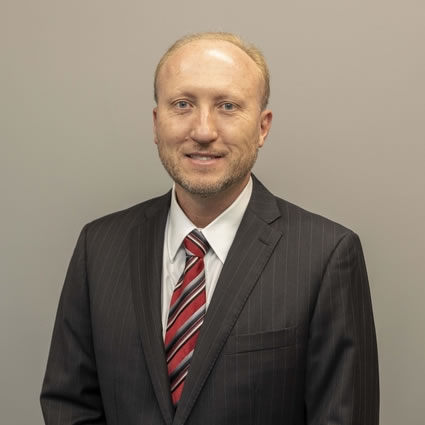 Meet Dr. Paul Eriksen
Growing up in Elizabethtown with a father as a chiropractor, Dr. Eriksen lived and breathed the philosophy of this form of natural health care. In fact, all four of his siblings are chiropractors as well!
Obtaining a Chiropractic Education
After attending the University of Kentucky to complete his Pre-Chiropractic studies, Dr. Eriksen entered Palmer College of Chiropractic in Davenport, Iowa, graduating in 1996 with honors. In 1998, he opened his first chiropractic office in Hodgenville; in 2005 he opened Commonwealth Family Chiropractic in Elizabethtown, KY.
Enjoying an Excellent Reputation
Dr. Eriksen is committed to one pursuit only – giving his patients the highest quality of chiropractic care possible. We don't recommend excessive treatment plans – only the care you need and want. If massage therapy or other non-chiropractic treatments are indicated, Dr. Eriksen will quickly provide referrals if needed for insurance or HSA's.
Dr. Eriksen has developed a reputation for being an honest, solid chiropractor who gets excellent results for his patients. The many referrals he receives reflect the high level of trust his patients place in him.
Life Outside the Practice
When he's not at the practice caring for patients, Dr. Eriksen enjoys spending time with his children Shelby, Riley, and Nathan. He also enjoys anything with wheels and motors, and his yellow Labrador Retrievers.
Schedule Today
If you've been searching for natural health care solutions, look no further. Book an appointment today with Dr. Paul Eriksen!

Dr. Paul Eriksen | (270) 735-9090