New Patients at
Commonwealth Family Chiropractic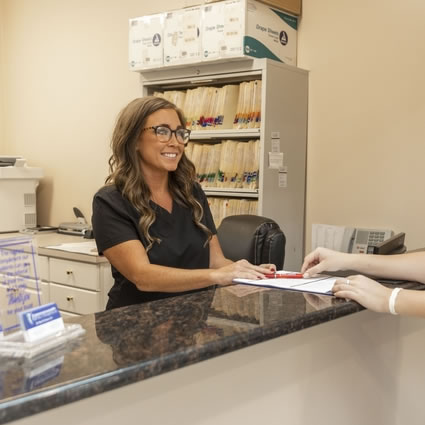 We look forward to welcoming you to Commonwealth Family Chiropractic—the ideal place to start living your healthiest, best life!.
Our new patient paperwork is available online, so you can complete it at your convenience before your first visit. If you'd prefer to fill out the forms in person at your appointment that's fine too. We'll verify your insurance information, so you know up front what your cost will be. You'll never be surprised by hidden fees or "mystery charges" at our practice.
Please wear casual, loose-fitting clothing that allows you to freely move around.
Your First Visit
Plan approximately 30-45 minutes for your initial consultation and examination. After our staff greets you and helps you with any paperwork or questions, Dr. Eriksen will have a conversation with you about your current health situation, your health history, and your goals for care. If he believes chiropractic care is not the right choice for you, he'll let you know that right away and offer advice on other types of care. If chiropractic care is an appropriate option for you, we'll proceed with a thorough chiropractic examination. This exam typically includes X-rays, which we take on-site. We do not X-ray pregnant women or in other situations where X-rays would be contraindicated.
In most cases, Dr. Eriksen will do an adjustment and therapies at this visit. In some cases, he'll want to wait to review the X-rays before performing any adjustments. We'll then schedule you for your next visit on the next available day.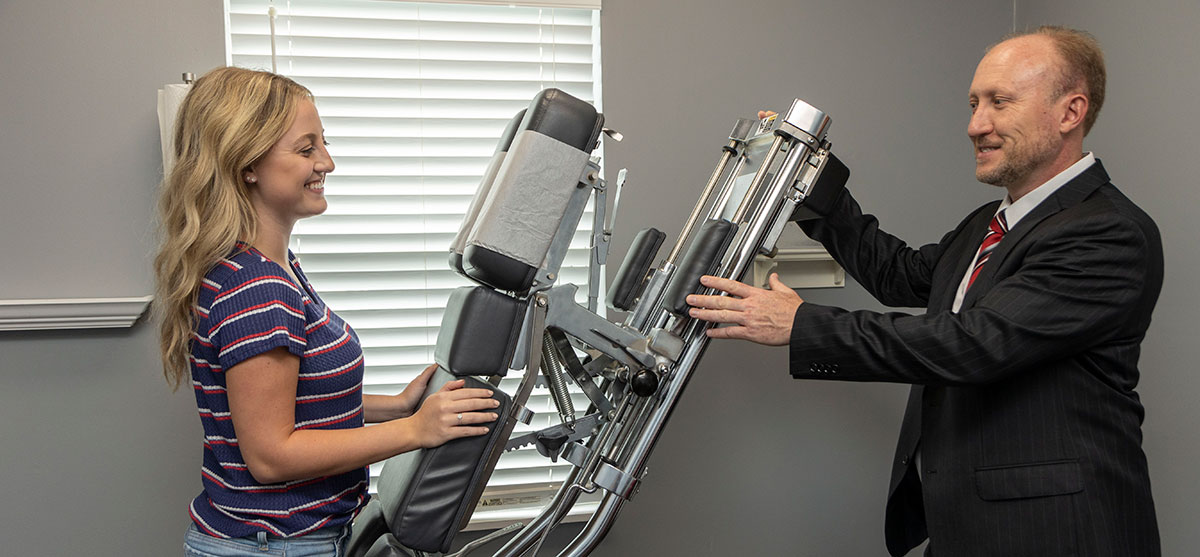 Your Second Visit
This visit will generally take about 30 minutes. Dr. Eriksen will go over his findings, which includes the results of your exams and X-rays, what the problem is, and his recommendations for your care. He'll answer all your questions and explain how our care can help relieve your symptoms and improve your health and function. Then you'll receive your adjustment and any additional therapies.
Insurance
We accept the following insurances. If you do not see your insurance on our list, please call us at (270) 735-9090 and ask.
Aetna
Aetna Better Health
Anthem/Blue Cross & Blue Shield
Anthem Medicaid
Any Kentucky automobile PIP policy
CareSource
KY Medicaid
Medicare
Passport Advantage
Passport by Molina
United Healthcare Community Plan
VA (Veterans Affairs) community provider
Wellcare
Do I Have to Go for the Rest of My Life?
While some patients with chronic or permanent conditions, such as arthritis and scoliosis, will benefit from long-term chiropractic care, others may have a short-term condition that can be addressed in just a few visits. We have many patients interested in wellness or maintenance care, because they know how much better they feel when they're adjusted regularly. Rest assured, however, that we never try to push any patient into long-term plans.
Book Today
Contact us today to schedule an appointment. We are in-network with many insurance plans, and we take credit cards and HSAs.
BOOK ONLINE

New Patients at Commonwealth Family Chiropractic | (270) 735-9090